Welcome to West Keegans Bayou Improvement District
Through West Keegans Bayou ID's website you can easily find links to the following services.
Mission Statement:
By working with Fort Bend County and Harris County commissioner, Harris County Flood Control District, and area MUD Districts, we the West Keegans Bayou Improvement District Directors (WKBID) will work to improve flood control measures and improve mobility by trails and roads of the area bounded by Beechnut Street on North, West Bellfort Blvd on South, Synott Rd on East and FM 1464 on West side (about eight square miles area). WKBID tax funds will be used within its jurisdiction.
These infrastructure improvements include:
1. Flood control measures, including bayou maintenance within WKBID and working with Harris County Flood Control District to improve the flood control measures downstream from WKBID.
​
2. Area thoroughfare road improvements with trail worthy sidewalks on both sides and with street lights.Constructing trails on both sides of West Keegan Bayou with underpasses at road bridges for continuity and safe travel and footbridges at stub-streets for easy crossovers. Connecting neighborhoods and public thoroughfare roads sidewalks to Keegans Bayou trail system in the stated area.
3. Developing a community park on the bayou in Hodges Bend Drive area and developing a community park on the Bayou at Sugarland Howell Road Bridge area with the involvement of Fort Bend County.The Developers of these relatively older neighborhoods in this area have not provided such facilities for public use.
These suggested areas of infrastructure improvements will make it flood safe and will enhance our area neighborhoods outlook and will make it look like an extension of the City of Sugar Land, hence increasing our property values.
BOARD OF DIRECTORS BACKGROUND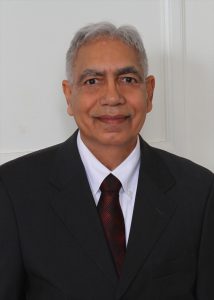 Amarjit Verma
President
Amarjit and his wife Neelam Verma have been residents of West Keegan Bayou
Improvement District (WKBID, District) Dover and Tealbriar subdivisions since 1982.
Amarjit is an active Community Servant and Social Activist for instilling geographic and
social integrity of the nation.
Amarjit served as elected director of the District from May 2016 to November 2020, and
then he got reelected in May 2022 and is now serving as President of the District.
Overall, Verma's contributions are Changing the Face of our Neighborhoods and
making it flood face in and around WKBID jurisdiction.
As a concerned citizen of the District, Verma attended District Meeting from June 2012
to May 2016 in Galleria area to coordinate District's infrastructure improvements with
previous directors of the Board; and also pursued with Fort Bend County (FBC) officials
to improve WKBID neighborhoods thoroughfare roads with six feet wide sidewalks and
underpasses at bayou crossings in their mobility bonds projects; and pursued with
Harris County Flood Control District (HCFCD) Officials to improve the Keegans Bayou
flood control measures downstream from WKBID.
Verma's conceived the revised Master plan for Hike and Bike Trail system of the District
in November 2018, which is being implemented now. Phase-1 of that trail between
Sugarland-Howell Rd and State HWY 6 is now constructed recently.
Verma's efforts with HCFCD officials for flood control in Keegans Bayou resulted in a
$32 million project from the Harris County Bond Program in August 2018. HCFCD has
completed this project's feasibility study in 2020-2021 and has planned construction of
Stormwater Detention Basins and Channel Conveyance Improvements on Keegans
Bayou.
Verma's further efforts with FBC Officials resulted in neighborhoods mobility
improvements and beautification, namely, Sugarland-Howell Rd with its underpass, both
sides sidewalks, and recent connection to WKBID trails on eastside from the Road;
improvement of Old Richmond Rd with sidewalks from Belknap Rd to State Hwy 6 and
with Burney Rd to West Bellfort Blvd (partially completed); and improvement of Belknap
Rd from West Bellfort Blvd to county line at Eldridge Rd as boulevard road with
sidewalks on both sides and underpass at bayou crossing (construction to start in
2023).
Verma's vision also was a force to get Kingsbridge Homeowner Association's vacant
land from Sugarland-Howell to Emery Hill Dr to the District in 2014, giving the District an
potential opportunity to plan a park there on the Bayou.
Registered Professional Engineer in the State of Texas (P.E.)
Civil/Structural Consulting Engineer
MS Civil Engineering from Illinois Institute of Technology
MS Architectural Engineering from Penn State
Verma worked with Major Engineering, Procurement and Construction Companies in the
United States for design and construction of Nuclear and Fossil power plants, Refineries
and Chemical plants, Pulp and Paper mills, Wastewater treatment plants and many other
civil projects including tunneling, and Highways.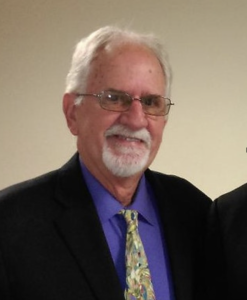 Wayne Keith Thompson
​Vice President
BS Architecture from University of Texas at Austin
Commercial Construction Specialist – Former Senior Construction Director at Lone Star
College
​Former Board member of the Greater Mission Bend Area Council – Improvement District
Board member of the Kingsbridge Home Owners Association from 2000 to present.
Former Deacon Chairman of the Sugar Land Bible Church
​Parents of Ft. Bend County's EX-Constable Wayne Thompson – Precinct 3
Active Participant in Fort Bend County public affairs.
Richard Alvarado
Secretary
Richard Alvarado, a retired Texas State Trooper of 30 years, is known in his neighborhood as a dedicated family man, hard-working, and a good friend to anyone he meets. He will be married 43 years this June to wife, Maria Teresa (Terry) Alvarado, with three adult children, Ramon Hector, age 39, Clarissa Crystal, age 37 and Christian Ricardo, age 27.
Richard attended Laredo Nixon High School where he kept good grades, played as defensive receiver in football, and was awarded the Athlete of the Year his senior year. He then graduated in 1976 and received his associate degree in Criminal Justice two years later at Laredo Junior College. He was accepted into the Texas Department of Public Safety Academy shortly thereafter and became a State Trooper and was stationed in Houston.
Terry, a recently retired elementary school secretary from Alief ISD, says Richard has always been a dedicated provider, family man, loyal to his job and stood by the department's motto of "Courtesy, Service, and Protection". As a driver's license instructor, anyone who has met him will tell you that he would always treat the public with respect and courtesy and made them feel significant. Richard always said, "If I'm going to give someone a driver's license, I'm going to make sure they know the law and how to drive their vehicles, if only, for the protection of the rest of the public." For ten years he worked as a Highway Patrol and five years later was transferred to Motor Vehicle Inspection as a Fraud Investigator. Throughout his 30 years as a State Trooper, Richard earned several commendations for outstanding performance, and received letters of gratitude from the public which serve as a testament of his dedication as a public servant to the community and the State of Texas.
Richard enjoys working out at a nearby gym and his occasional beers with his youngest son, Christian, has bonded them even closer. He and Terry enjoy early morning breakfasts on the weekends, BBQ on his days off, and just spend time at home enjoying his afternoons watching sports.
RECENT IMPROVEMNENTS
Be ready for hurricane season. Today you can determine your personal hurricane risk, find out if you live in a hurricane evacuation zone, and review/update insurance policies. You can also make a list of items to replenish hurricane emergency supplies and start thinking about how you will prepare your home for the coming hurricane season. If you live in hurricane-prone areas, you are encouraged to complete these simple preparations before hurricane season begins on June 1.
Find out today what types of wind and water hazards could happen where you live, and then start preparing how to handle them. Hurricanes are not just a coastal problem. impacts from wind and water can be felt hundreds of miles inland, and significant impacts can occur regardless of the storm's strength. Know if you live in an area prone to flooding and if you're safe to remain in your home.
Find out if you live in a hurricane evacuation zone. You may also need to leave if you live in a flood prone area or in a mobile home outside a hurricane evacuation zone. Now is the time to begin planning where you would go and how you would get there.
You do not need to travel hundreds of miles. Your destination could be a friend or relative who lives in a well built home outside flood prone areas. Remember, your safest place may be to remain home. Be sure to account for your pets in your plan.
As hurricane season approaches, listen to local officials on questions related to how you may need to adjust any evacuation plans based on the latest health and safety guidelines from the CDC and your local officials.

Whether you're evacuating or sheltering-in-place, you're going to need supplies not just to get through the storm but for the potentially lengthy and unpleasant aftermath. Have enough non-perishable food, water and medicine to last each person in your family a minimum of 3 days (store a longer than 3-day supply of water, if possible). Electricity and water could be out for at least that long. You'll need extra cash, a battery-powered radio and flashlights. You may need a portable crank or solar-powered USB charger for your cell phones.
If you need to go to a public shelter, follow health guidelines from your local officials and the CDC.
Call your insurance company or agent and ask for an insurance check-up to make sure you have enough insurance to repair or even replace your home and/or belongings. Remember, home and renters insurance doesn't cover flooding, so you'll need a separate policy for it.
Flood insurance is available through your company, agent, or the National Flood Insurance Program at floodsmart.gov. Act now, as flood insurance requires a 30-day waiting period.

Whether you're evacuating, or planning to ride out the storm in your home, make sure it is in good repair and up to local hurricane building code specifications to withstand wind impacts. Many retrofits are not as costly or time consuming as you may think.
Have the proper plywood, steel or aluminum panels to board up the windows and doors. Remember, the garage door is the most vulnerable part of the home, so it must be able to withstand the winds.
If you're a renter, work with your landlord now to prepare your home for a storm.
Many people rely on their neighbors before and after a disaster, and there are many ways you can help them. Learn about all the different actions you and your neighbors can take to prepare and recover from the hazards associated with hurricanes.
Start the conversation now with these Neighbor Helping Neighbor strategies but remember you may need to adjust your preparedness plans based on the latest health and safety guidelines from the CDC and your local officials.

The time to prepare for a hurricane is before the season begins, when you have the time and are not under pressure. If you wait until a hurricane is on your doorstep, the odds are that you will be under duress and will make the wrong decisions.
Take the time now to write down your hurricane plan. Know who issues evacuation orders for your area, determine locations on where you will ride out the storm, and start to get your supplies now. Being prepared before a hurricane threatens makes you resilient to the hurricane impacts of wind and water. It will mean the difference between being a hurricane victim or a hurricane survivor.