Welcome to West Keegans Bayou Improvement District
Through West Keegans Bayou ID's website you can easily find links to the following services.
PUBLIC HEARING PROCEDURES (PDF)
Mission Statement:
By working with Fort Bend County and Harris County commissioners, Harris County Flood Control District, and area MUD Districts, we the West Keegans Bayou Improvement District Directors (WKBID) will work to improve flood control measures and improve mobility by trails and roads of the area bounded by Beechnut Street on North, West Bellfort Blvd on South, Synott Rd on East and FM 1464 on West side (about eight square miles area). WKBID tax funds will be used within its jurisdiction.
These infrastructure improvements include:
1. Flood control measures, including bayou maintenance within WKBID and working with Harris County Flood Control District to improve the flood control measures downstream from WKBID.
​
2. Area thoroughfare road improvements with trail worthy sidewalks on both sides and with street lights. Constructing trails on both sides of West Keegan Bayou with underpasses at road bridges for continuity and safe travel and footbridges at stub-streets for easy crossovers. Connecting neighborhoods and public thoroughfare roads sidewalks to Keegans Bayou trail system in the stated area.
3. Developing a community park on the bayou in Hodges Bend Drive area and developing a community park on the Bayou at Sugarland Howell Road Bridge area with the involvement of Fort Bend County.
The Developers of these relatively older neighborhoods in this area have not provided such facilities for public use.
These suggested infrastructure improvements will make it flood safe and will enhance our area neighborhoods outlook and will make it look like an extension of the City of Sugar Land, hence increasing our property values.
BOARD OF DIRECTORS
The District is governed by a Board of Directors consisting of five (5) Board members elected by the registered voters of the District, who manage and supervise all affairs of the District. Board members must either own property within the District or be a registered voter within the District. Each Board member is elected to serve a staggered four (4) year term. The District's current Board members are as follows:
Amarjit Verma, President, Term Expires: May 2026
Sheila White, Vice President, Term Expires: May 2024
Kalpesh Patel, Director, Term Expires: May 2024
Richard Alvarado, Secretary, Term Expires: May 2026
Dorene B. West, Asst. Secretary, Term Expires: May 2026
BOARD OF DIRECTORS BACKGROUND
Amarjit Verma
President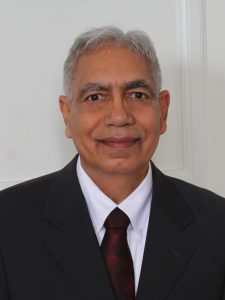 Amarjit and his wife Neelam Verma have been residents of West Keegan Bayou Improvement District (WKBID, District) Dover and Tealbriar subdivisions since 1982.
Amarjit is an active Community Servant and Social Activist for instilling geographic and social integrity of the nation.
Amarjit served as elected director of the District from May 2016 to November 2020, and then he got reelected in May 2022 and is now serving as President of the District.
Overall, Verma's contributions are Changing the Face of our Neighborhoods and making it flood face in and around WKBID jurisdiction.
As a concerned citizen of the District, Verma attended District Meeting from June 2012 to May 2016 in Galleria area to coordinate District's infrastructure improvements with previous directors of the Board; and also pursued with Fort Bend County (FBC) officials to improve WKBID neighborhoods thoroughfare roads with six feet wide sidewalks and underpasses at bayou crossings in their mobility bonds projects; and pursued with Harris County Flood Control District (HCFCD) Officials to improve the Keegans Bayou flood control measures downstream from WKBID.
Verma's conceived the revised Master plan for Hike and Bike Trail system of the District in November 2018, which is being  implemented now. Phase-1 of that trail between Sugarland-Howell Rd and State HWY 6 is now constructed recently.
Verma's efforts with HCFCD officials for flood control in Keegans Bayou resulted in a $32 million project from the Harris County Bond Program in August 2018. HCFCD has completed this project's feasibility study in 2020-2021 and has planned construction of Stormwater Detention Basins and Channel Conveyance Improvements on Keegans
Bayou.
Verma's further efforts with FBC Officials resulted in neighborhoods mobility improvements and beautification, namely, Sugarland-Howell Rd with its underpass, both sides sidewalks, and recent connection to WKBID trails on eastside from the Road; improvement of Old Richmond Rd with sidewalks from Belknap Rd to State Hwy 6 and with Burney Rd to West Bellfort Blvd (partially completed); and improvement of Belknap Rd from West Bellfort Blvd to county line at Eldridge Rd as boulevard road with sidewalks on both sides and underpass at bayou crossing (construction to start in 2023).
Verma's vision also was a force to get Kingsbridge Homeowner Association's vacant land from Sugarland-Howell to Emery Hill Dr to the District in 2014, giving the District an potential opportunity to plan a park there on the Bayou.
Amarjit Verma's professional credentials are as under:
Registered Professional Engineer in the State of Texas (P.E.)
Civil/Structural Consulting Engineer
MS Civil Engineering from Illinois Institute of Technology
MS Architectural Engineering from Penn State
Verma worked with Major Engineering, Procurement and Construction Companies in the
United States for design and construction of Nuclear and Fossil power plants, Refineries
and Chemical plants, Pulp and Paper mills, Wastewater treatment plants and many other
civil projects including tunneling, and Highways.
Kalpesh Patel
Director
Richard Alvarado
Secretary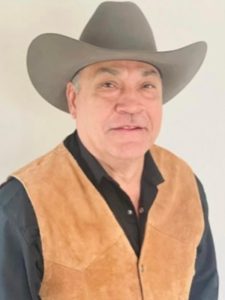 Richard Alvarado, a retired Texas State Trooper of 30 years, is known in his neighborhood as a dedicated family man, hard-working, and a good friend to anyone he meets. He will be married 43 years this June to wife, Maria Teresa (Terry) Alvarado, with three adult children, Ramon Hector, age 39, Clarissa Crystal, age 37 and Christian Ricardo, age 27.
Richard attended Laredo Nixon High School where he kept good grades, played as defensive receiver in football, and was awarded the Athlete of the Year his senior year. He then graduated in 1976 and received his associate degree in Criminal Justice two years later at Laredo Junior College. He was accepted into the Texas Department of Public Safety Academy shortly thereafter and became a State Trooper and was stationed in Houston.
Terry, a recently retired elementary school secretary from Alief ISD, says Richard has always been a dedicated provider, family man, loyal to his job and stood by the department's motto of "Courtesy, Service, and Protection". As a driver's license instructor, anyone who has met him will tell you that he would always treat the public with respect and courtesy and made them feel significant. Richard always said, "If I'm going to give someone a driver's license, I'm going to make sure they know the law and how to drive their vehicles, if only, for the protection of the rest of the public." For ten years he worked as a Highway Patrol and five years later was transferred to Motor Vehicle Inspection as a Fraud Investigator. Throughout his 30 years as a State Trooper, Richard earned several commendations for outstanding performance, and received letters of gratitude from the public which serve as a testament of his dedication as a public servant to the community and the State of Texas.
Richard enjoys working out at a nearby gym and his occasional beers with his youngest son, Christian, has bonded them even closer. He and Terry enjoy early morning breakfasts on the weekends, BBQ on his days off, and just spend time at home enjoying his afternoons watching sports.
Dorene B. West
Assistant Secretary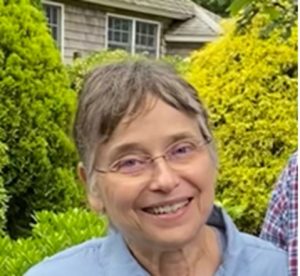 Dorene West has been a resident of West Keegan's Bayou Improvement District Providence subdivision since 1983. Her residence backs up to West Keegan's Bayou. Dorene attended her first board meeting as a concerned citizen in June 2022 to report people congregating on a cement reinforcement on the bayou (drinking and disturbing the peace) at 2 AM, and motor vehicles being driven on the bank (which can speed up erosion). The Fort Bend County Sheriff's Office refused to respond saying there were no laws against congregating or driving motor vehicles on the bayou, and there was no approved signage posted to say that it was not allowed. West Keegan's Bayou ID (Amarjit Verma) responded, and new signs were posted in October 2022. Dorene is a geologist (M. A. Geology, Indiana University, 1977) and is passionate about flood control, maintaining/improving the value of our property, and providing a safe, accessible, and pleasant community/district to live in.
Dorene worked for over 40 years as a geoscientist for major oil companies, minor oil companies, and contractors as a permanent employee or consultant. She is semi-retired but keeps busy volunteering as a Trustee for the Gulf Coast Section of the Society for Sedimentary Geology, Chair of the Science Fair of Houston Committee for the Houston Geological Society, and representative for Houston Geological Society for the Engineering Council of Houston (this supports the Science and Engineering Fair of Houston and funds 2 high school student internships at the Houston Museum of Natural Science each summer). Dorene has published professional papers and currently edits professional papers for the American Association of Petroleum Geologists, Gulf Coast Association of Geological Societies (GeoGulf Convention), and Society of Applied Geologists and Engineers. She is a Certified Petroleum Geologist (American Association of Petroleum Geologists #3935) by and Licensed Professional Geoscientist in Texas (#1344) and Louisiana (#164). She is currently taking a course to earn a certificate in Using GIS to Deal with Climate Change from ESRI (Environmental Systems Research Institute).
Sheila White
Vice President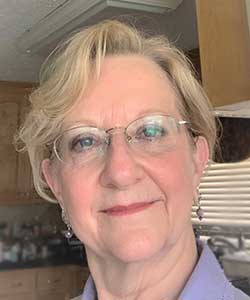 BS Geology from the University of Southwestern Louisiana – Lafayette and worked as a geologist for 5 years
Realty Associate since 2007
Part-time Federal Government employee since 2011
Attended and volunteered at Sugarcreek Baptist Church for 32 years as the Librarian.
Sheila has been a resident of Providence Subdivision since 1998 and a Houston resident since 1981. Shelia was married to her late husband James White for 34 years and they had two adult children. James served as the President of an Emergency Service Board for many years and shared Sheila's passion for being involved in their community. Their son Daniel lives in Colorado and their daughter Elizabeth lives in Clear Lake.